Plasterer Sydney - Paul's plastering
✓

Quality workmanship
✓ Honest service
✓

Value for money

✓

Licensed & insured
New builds
All interior plastering in new houses, townhouses, units, apartments, and granny flats. Quality workmanship whilst ensuring all work is completed by specified deadlines.
From minor cosmetic renovations to large scale extensions and structural renovations. I've got all your plastering services covered.
Wall, ceiling and cornice repairs. I can fix cracks, holes and water damage. No job is too big or small.
A Plasterer Sydney Residents Trust
Hi, I'm Paul Thompson, owner and plasterer at Paul's Plastering. I'm a plasterer based in Abbotsford in Sydney's inner west. I've worked in all aspects of interior plastering over the last 15 years, from small repairs right though to commercial fit-outs.
As a small business owner, every customer is incredibly important to me. That's why I ensure that all my work is of the highest quality, and I never leave a job site without cleaning up first.
I do my best to provide value for money without cutting corners and compromising on quality.
You can check out some examples of my previous jobs in my gallery or read some of my customer reviews. To see what others are saying about my work.
If your after an honest, fair dinkum trade qualified, licensed and fully insured gyprock plasterer in Sydney NSW don't hesitate to get in touch with me for a free quote.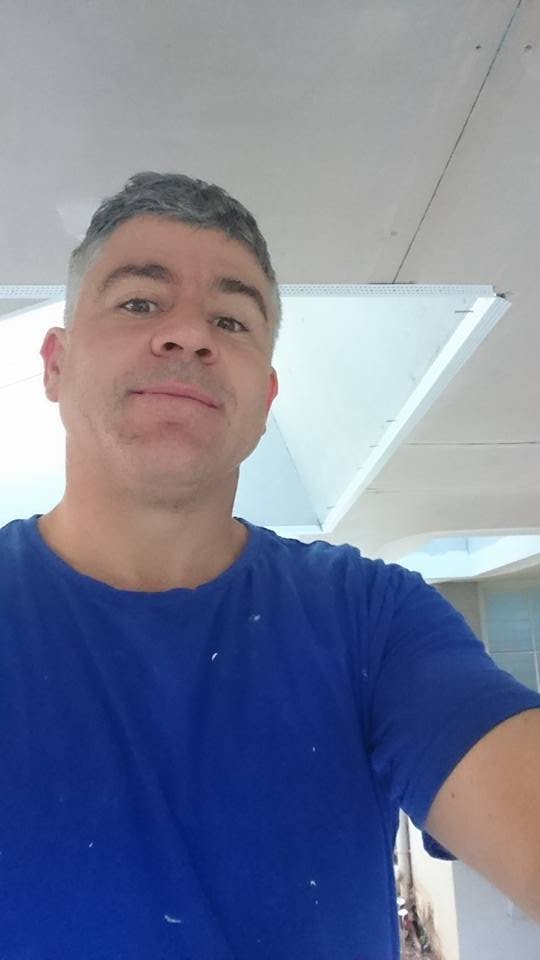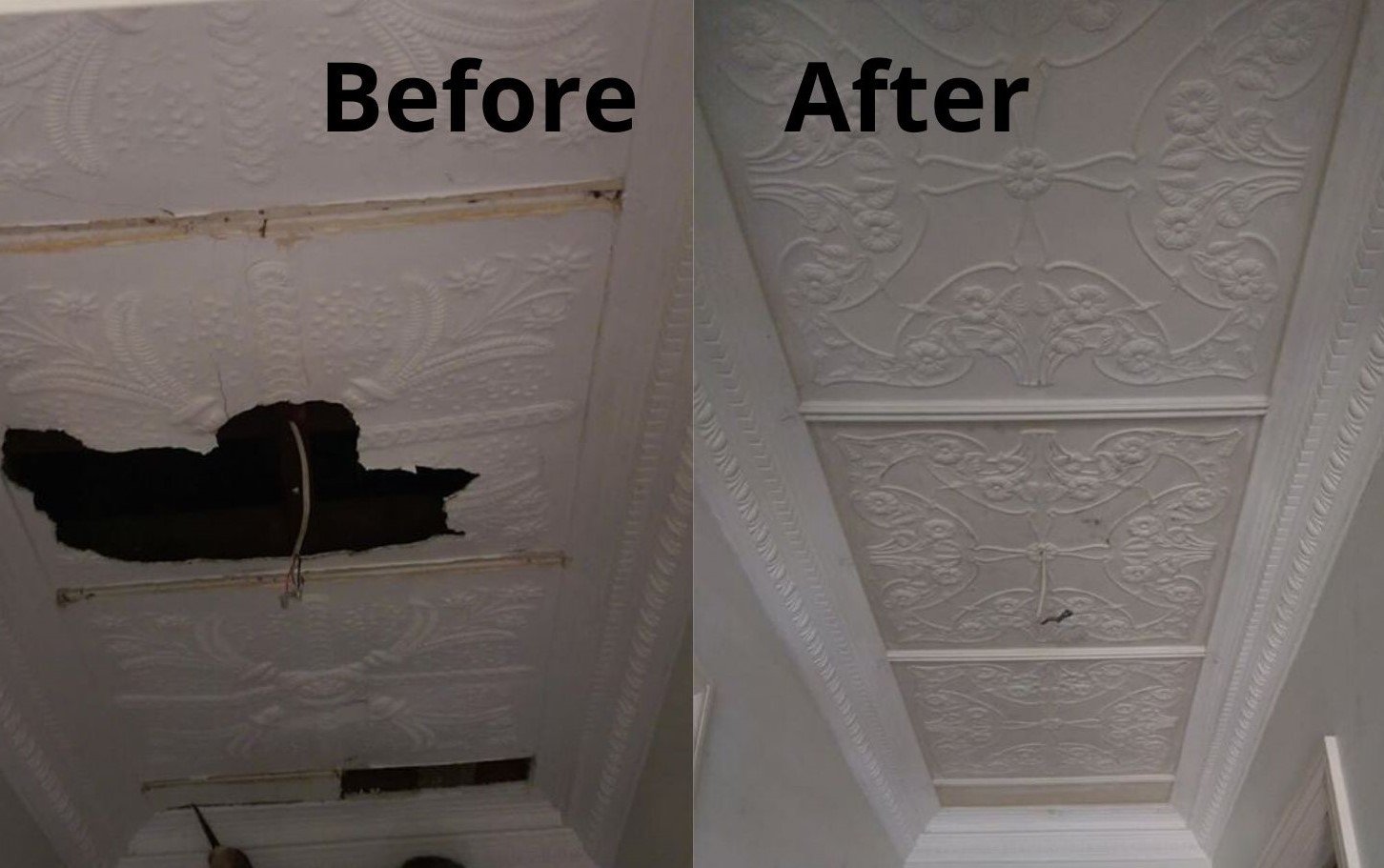 Ornate Ceiling Restoration
The owners of this property in Balmain were looking to renovate their home whilst maintaining it's unique heritage features, like this beautiful decorative ceiling. Luckily the cornices were still in good condition so it was a pretty simple job in the end.
Dropped Ceilings
The owners of this apartment in North Sydney were renovating and didn't like the look of the vermiculite ceiling (popcorn ceiling).
We were able to create a false ceiling which gave the apartment a smooth clean finish. The false ceiling allowed them to replace the older style lights with down lights giving the apartment a much more modern look and feel.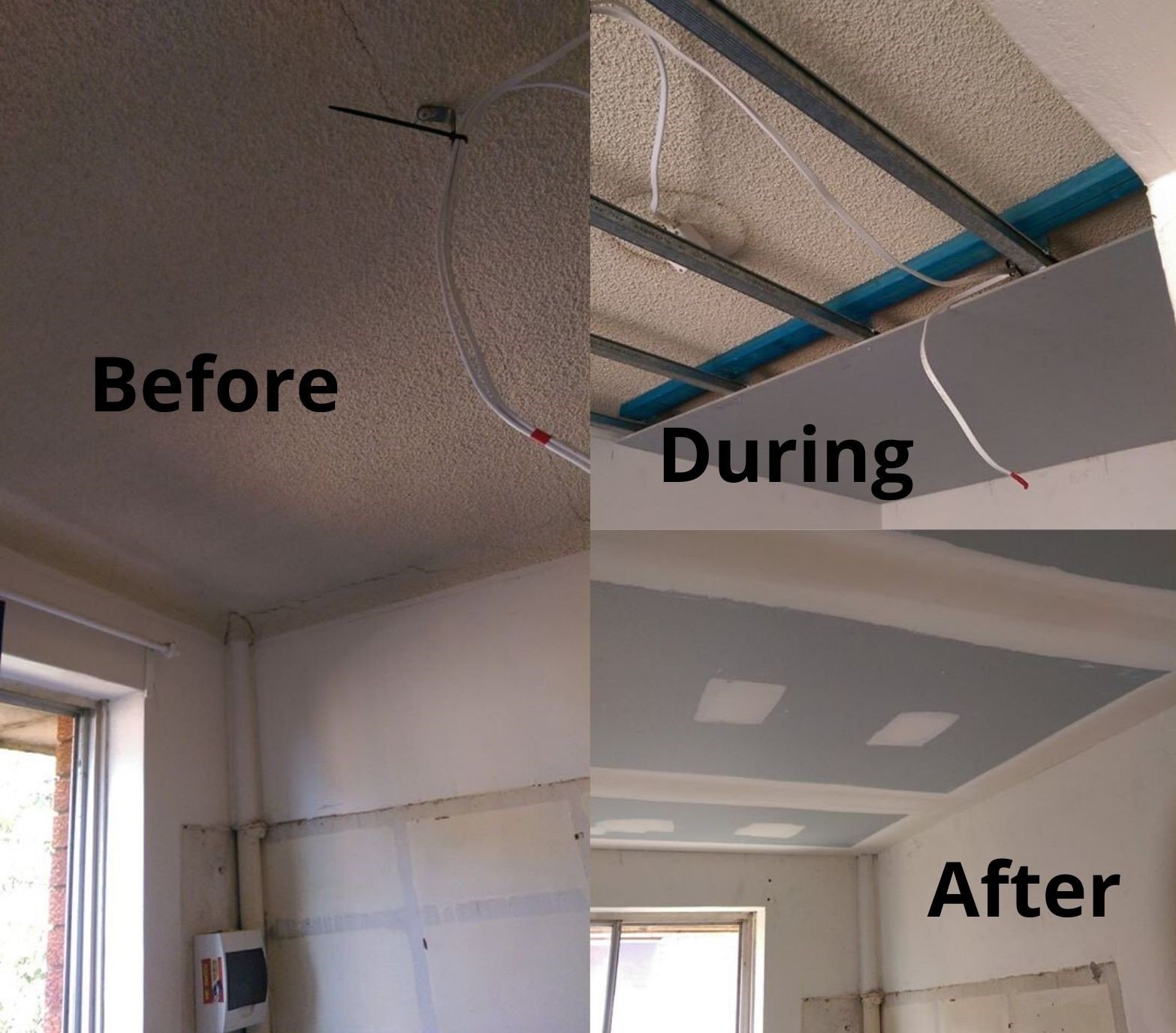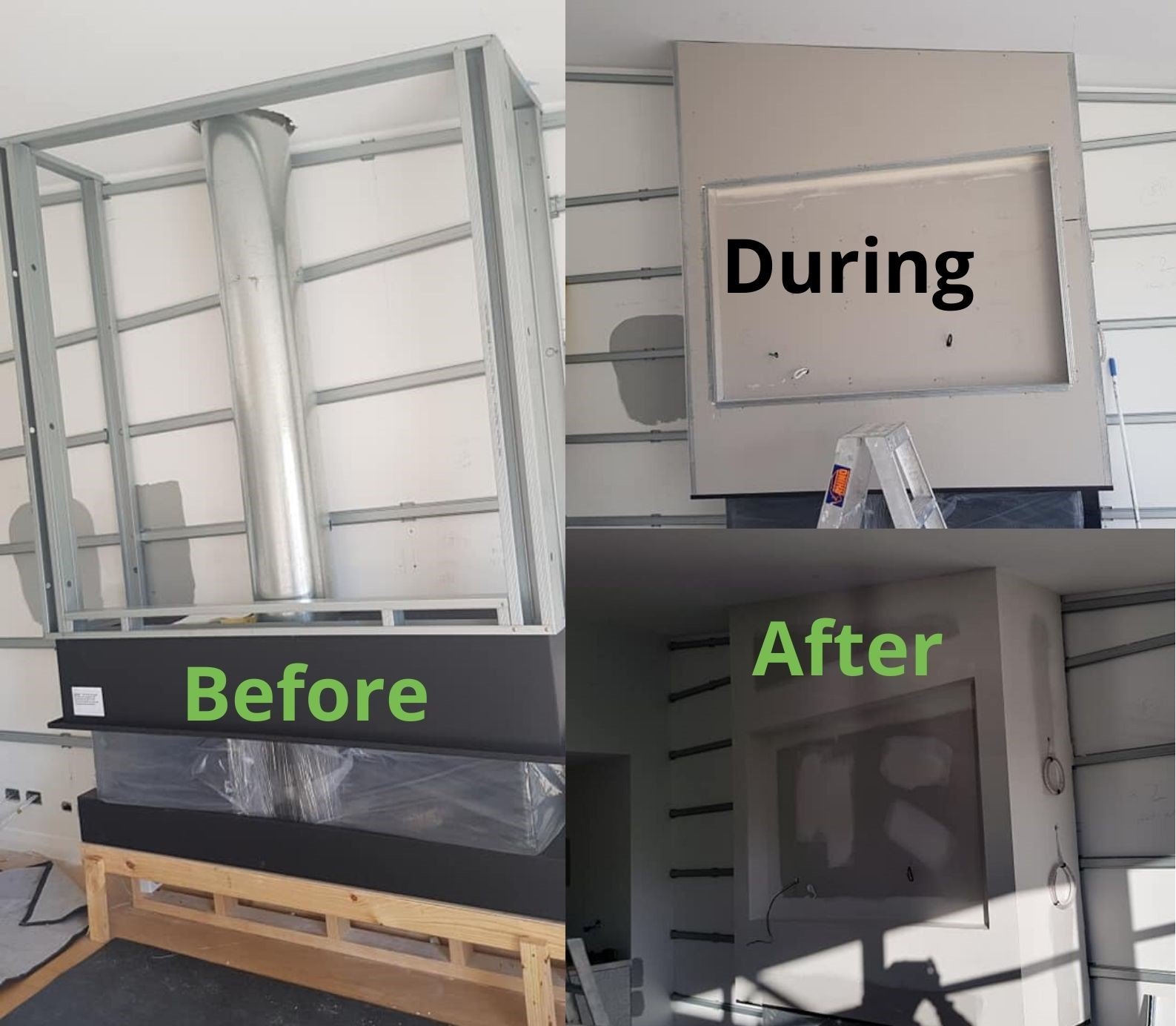 Bulkhead Construction
Bulkheads can are commonly constructed to conceal air conditioning units, structural beams or utilities such as pipes, vents and electrical wires.
At this new build in Darling Point in addition to plasterboard installation we constructed a bulkhead to not only conceal this unsightly pipe, but we turned it into the perfect space to mount a large TV.
Decorative Mouldings
The owners of this townhouse in Camperdown were wanting to renovate their property giving it a modern look whilst still maintaining some of the charming character features.
In this job we installed a false ceiling, a decorative archway and ornamental cornices to finish it off. What once was a dimly lit hallway is now a bright channel inviting visitors deeper into the home.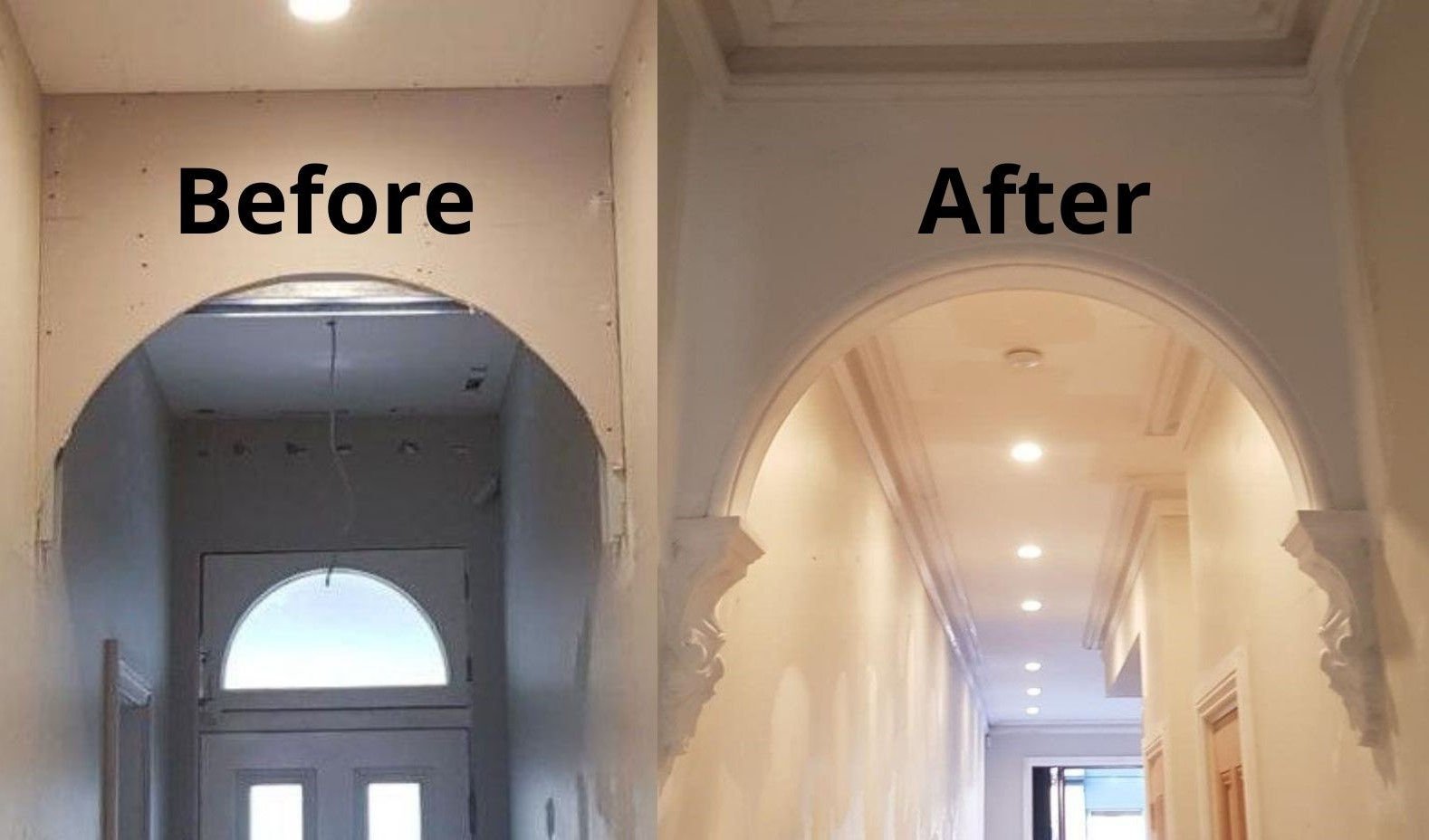 Interior Plastering
The most difficult part of this house extension job in Concord was the staircase. I fixed some timber to the wall to prevent the ladder from gouging into the Gyprock walls. I was then able to tape and set the plasterboard joins without too much trouble.
"Had cornices done in new kitchen plus crack in ceiling fixed. Paul was on time. Did a great job. Cleaned up afterwards and was very competitive with his pricing. Would highly recommend."

Jae
South Hurtsville, NSW 2221
"Good quality work at quoted price. Good bloke too"

Sam
Leichhardt, NSW 2040
" Very professional, Thanks."

Noel
Crows Nest, NSW 2065
"Paul is a professional, he inspected the site where as everybody else wanted me to send photos and text dimensions only, gave me a detailed quote of the work we discussed which was to internally line an old garage and meticulously measured the quantity of material he required. It wasn't a simple job as he needed to cut around the ceiling joists and the uneven studs but he did this with perfection. He is very punctual and well prepared and does things correctly. The job turned out beautiful and I am very pleased with the outcome. I would not hesitate to use Paul again and highly recommend him."

Peter
Thornleigh, NSW 2120
"The job was completed on time, on budget, to a professional standard and with good communication."

David
Carlton, NSW 2218
"Paul was good to work with. Turned up at agreed time and did an excellent job of our unit's ceilings which had reasonably high level of difficulty. Paul asked for no advance payment and I would use Paul again on our next project."

Paul
Neutral Bay, NSW 2089