Plastering renovations Sydney
✓

Quality workmanship
✓ Honest service
✓

Value for money

✓

Licensed & insured
Plastering Renovation Works Sydney
If your renovating or building an extension to your property, chances are you'll need a plasterer at some stage.
When it comes to constructing new internal walls and ceilings or altering existing walls, ceilings and doorways we've got all your plastering needs covered. From modern plasterboard (aka Gyprock) walls and ceilings to older style plaster and lath you trust Paul has the knowledge and experience to do a quality job each and every time.
From simple jobs like creating a ceiling manhole, to removing those curved archways that date your property, right through to complex highly skilled venetian plastering . One call and your plastering issues can be solved.
Dropped Ceilings Sydney
Dropped ceilings, also known as suspended ceilings, floating ceilings, or false ceilings are an additional ceiling suspended or fixed beneath the original or structural ceiling.
There are many reasons why a homeowner may opt to construct a false ceiling. Sound proofing (think noisy neighbours in apartments), improved acoustics (home theatres), hiding utilities such as wires and pipes, increased heating/cooling efficiency (especially for high ceiling properties), and aesthetic appeal, are among the many reasons. why you might opt to build a false ceiling.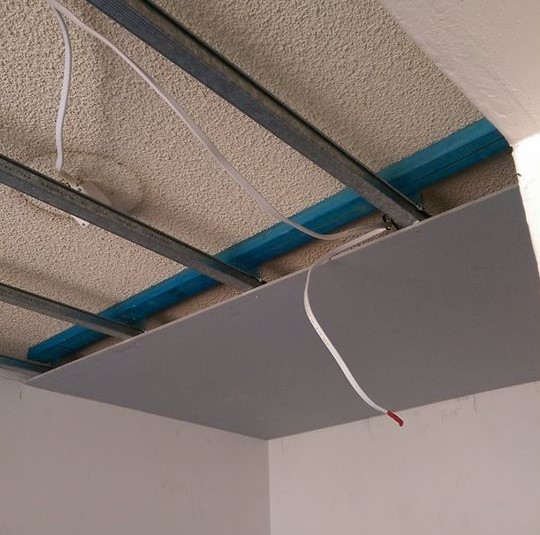 Dropped ceilings, perfect for covering vermiculite ceilings
Many homeowners who opt to construct a false ceiling are doing so to cover their properties vermiculite ceiling (also known as popcorn ceiling) which is present in many older apartments in Sydney.
The false ceiling not only covers the dated popcorn ceiling look with a smooth and clean finish, but it also allows the homeowner the option to install downlights in their property further enhancing the property's modern look and feel.
Ready to transform your property's look?
Get an affordable obligation free quote today!
Bulkhead Construction Sydney
Bulkheads are sections of the ceiling which protrudes out from the surrounding surface. Bulkheads are commonly constructed to conceal utilities such as pipes, electrical wires, vents, and air conditioning units. They can also be utilised as a design or aesthetic feature within a property.
Want professionally built tidy bulkhead? Give me a call for an affordable, obligation free quote.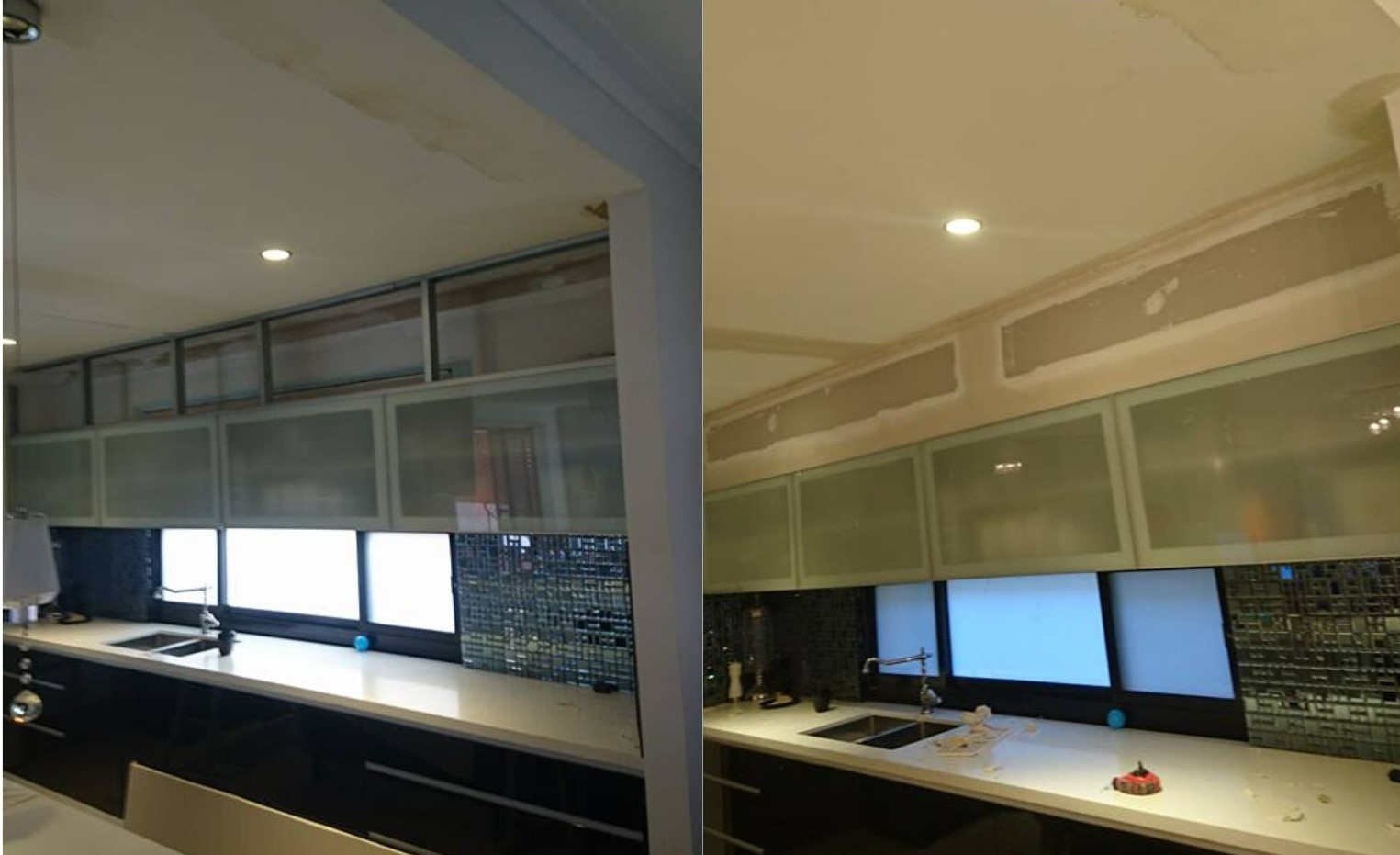 Odd Plastering Jobs
When you're doing a reno, chances are at some stage you'll need to hire a plaster to fix up mess created from removing walls, changing windows or doors or from changing your kitchen layout. There's a host of reasons why you may need a plasterer.
By choosing an experienced and skilled plasterer you can rest assured that they will be able to blend in your new features seamlessly.