Ceilings are one of the most underrated features of the interior of a home. It is only when a ceiling is painted, restored, or replaced that you notice what a big difference a good ceiling has on how the room feels and functions. Sometimes rather than restore a ceiling it's simpler to just install a new one under your existing one, a suspended ceiling.
Suspended ceilings are also referred to as dropped ceilings and false ceilings. They are really common in homes across Sydney and Australia in general.
They are the cost effective, energy saving answer to homeowners with less than desirable ceilings! A dropped ceiling is simply a ceiling that is hung below the original ceiling of the room (bedroom, kitchen, bathroom etc).
Here are 5 reasons why a suspended ceiling is a great option and one that might be the answer to your ugly ceiling!
1. Conceal vermiculite ceilings
Hide the old outdated ceilings such as 'popcorn' style ceilings which are also known as vermiculite ceilings.
Textured ceilings like popcorn ceilings were all the rage in decades leading up to the 1980's in Australia, you know the kind, they look like cottage cheese sprayed on your ceiling and they were discontinued in the 1980's because asbestos was a common ingredient in these spray on/paint on ceilings.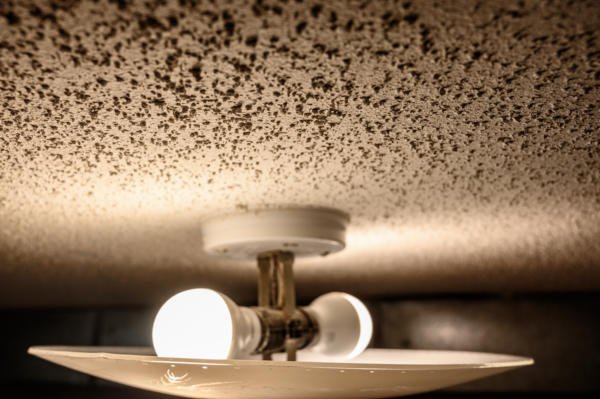 Rather than paying a fortune to get your entire popcorn ceiling replaced, consider that a dropped ceiling could be a really great option for you.
Hide the entire popcorn ceiling with a modern, discreet plasterboard ceiling that has the added benefit of allowing you to further modernise your property by installing down lights in adding value to your property
2. Easy access to utilities above the dropped ceiling.
This benefit of a false ceiling is especially important to those that are renovating their homes or wanting to give your property an interior face lift by installing LED down lights for modern, energy efficient lighting.
Having a false ceiling make the installation of lights and fans much easier because the licensed trades person can easily access the electricals above the false ceiling in a non-invasive way, rather than destroying part of the original ceiling to get access to the wires, as is often the case in many apartments.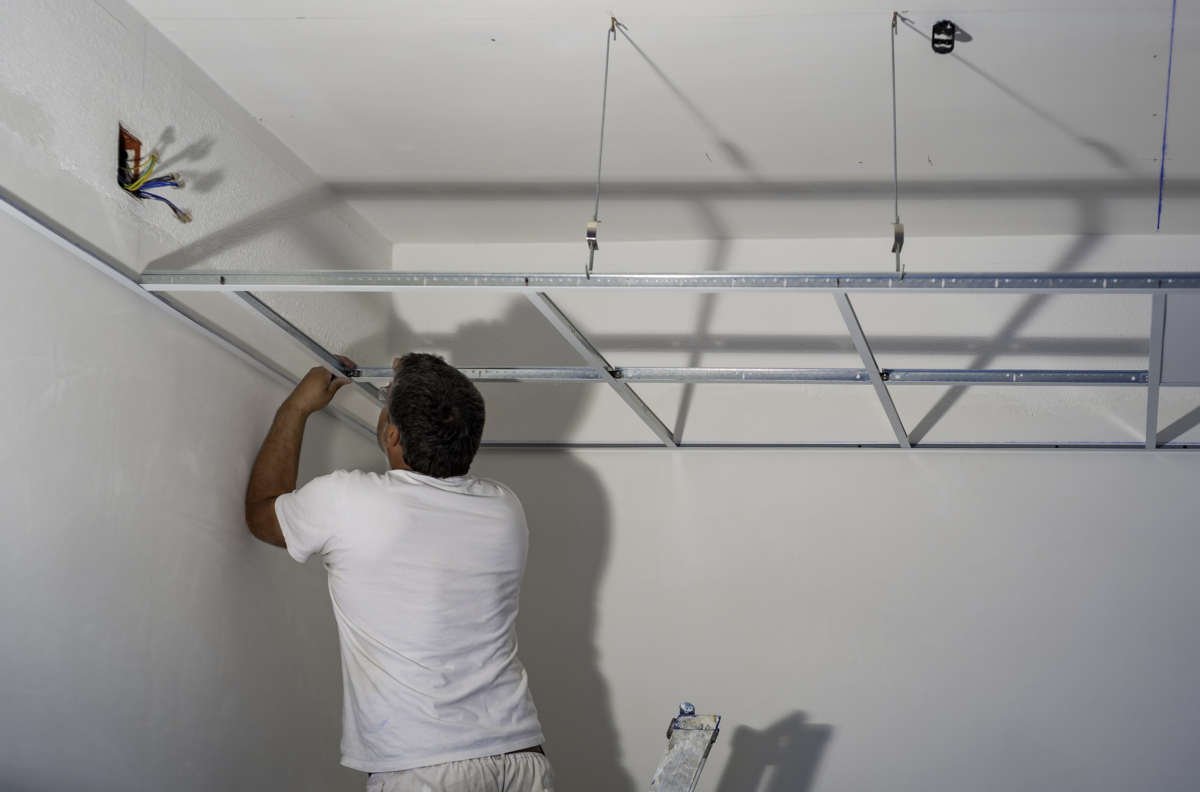 3. Suspended ceiling systems help with soundproofing.
Do you have noisy neighbours living in the dwelling above you? Or maybe your children are heavy on their feet when they are dancing in their room.
Dropped ceilings offer an extra soundproof barrier between the levels of your home.
When you think about it, your ceiling is someone else's floor, it's a recipe for noise. A dropped ceiling offers an extra barrier to reduce noise from upstairs to downstairs.
The noise is reduced and absorbed by soundproof materials installed into your dropped ceiling which can have the added benefit of improving the general acoustics of your room (especially important if you are creating a home theatre type environment
4. Energy Efficient– cost effective heating & cooling
A dropped ceiling will reduce the height of the room therefore decrease the amount of volume or empty space that needs to be heated or cooled.
It might seem like a trivial amount of space to you but the energy saving difference will mean a big cost saved throughout the year especially in properties with heigh ceilings
5. Atheistic Appeal
Suspending ceilings not only have many practical benefits but perhaps the most important is the wow factor that a suspended ceiling can create in your home.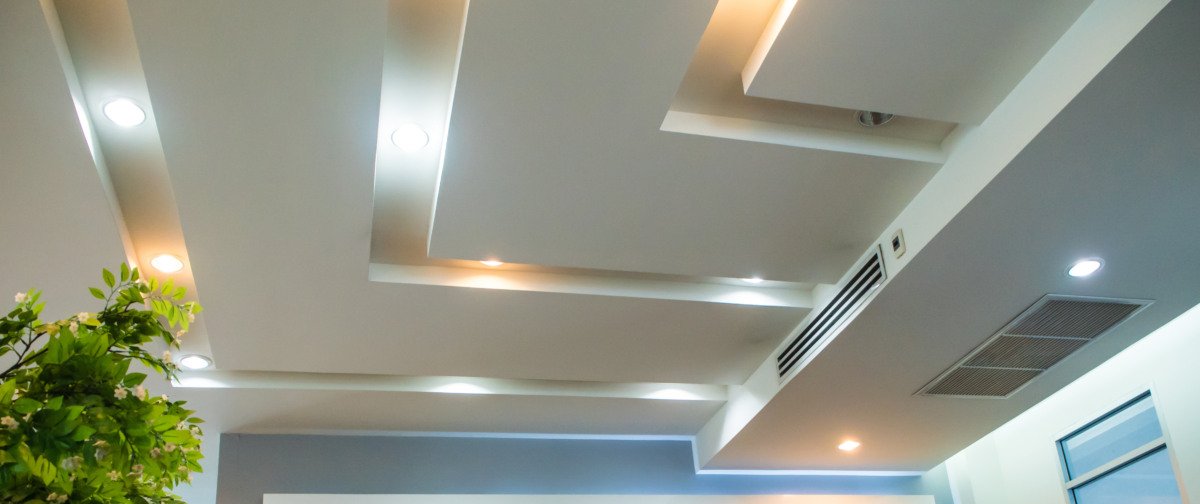 When combined with the right lighting it can really create an amazing feature to your property. There are countless amazing designs suitable for every room in your home. The possibilities are truly endless.
Interested in installing a suspended ceiling in your Sydney property? Give Paul from Paul's plastering a call for an obligation free consultation and quote.
Paul, your friendly local suspended ceiling specialist.