Dropped ceilings are typically located beneath the main ceiling. Alternatively referred to as T-bar ceilings, fake ceilings, or suspended ceilings, they are a prominent style in modern architecture and design. When constructing dropped ceilings, your goal should be to produce a ceiling that is both functional and visually pleasing.
Down lights, which are also called recessed lights, are a type of ceiling light fixture that is recessed into the ceiling. They are placed in the ceiling to direct light down in a focused manner. Drop ceilings are often outfitted with down lights to increase their functionality while also improving their appearance.
Down lights are commonly installed in bedrooms, living rooms, and restrooms, among other places. They mostly employ LEDs as a light source, which helps to keep energy expenditures down. LED downlights save around 80% of the energy used by conventional downlights.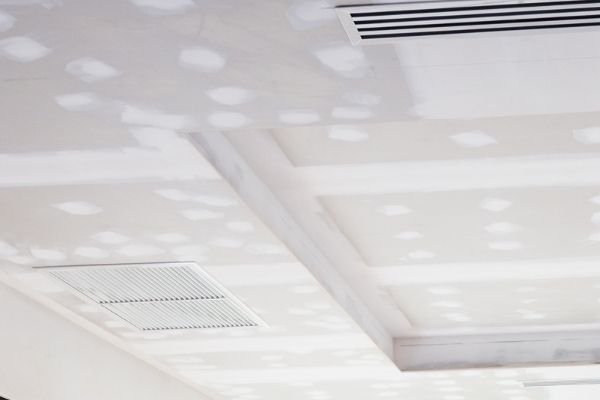 Integrating Dropped Ceilings and Downlights
Dropped ceilings are a modern architectural feature that provides various lighting options for your home. It is possible to achieve the desired sense of symmetry by incorporating down lights and dropped ceilings in an optimized manner into the ceiling design. In addition, dropped ceilings can be used in conjunction with down lights to give a pleasant and diffused ambient light in a room or hallway.
Benefits of Down Lights
Design that is both sleek and attractive while being unobtrusive.
Provides excellent ambient lighting to help create your desired mood in any space.
Improved brightness.
Valuable lighting source for rooms with dropped or low ceilings.
Don't take up a lot of space because of their efficient design.
Modern downlights have a longer life span.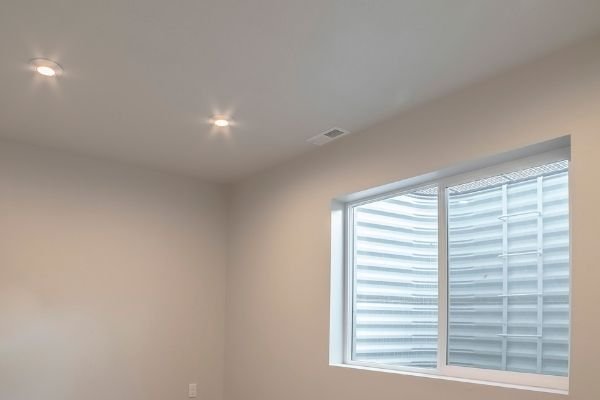 Why use a dropped ceiling?
Aside from being aesthetically pleasing, it can also serve various practical purposes.
Conceal Electric and Plumbing
Having a drop ceiling makes it easier to conceal and service the electrical, plumbing, and duct systems. If you install a tile suspended ceiling system, you can remove a ceiling tile and address any problems you may be having. If a tile needs to be replaced, the process is straightforward.
Manage Acoustics
Dropped ceilings were also intended to manage acoustics. Sound Attenuation Batts (SABs) are a type of insulation that promotes sound absorption and attenuation in suspended ceilings. These panels assist in reducing noise in adjacent rooms.
Cover Structural Defects and Sprinkler Systems
Drop ceilings can help disguise structural degradation if that is a concern. In addition, sprinklers can be concealed in dropped ceilings but still provide the surrounding areas with their full fire suppression capacity.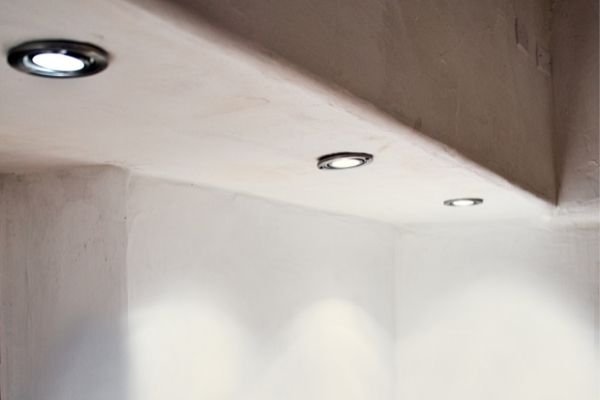 How much space between an original ceiling and a dropped ceiling?
Clearance between the lowest barrier (like a floor joist) and the ceiling grid level of 100 to 200 millimetres is typically required.
A dropped ceiling is usually is made up of an upside-down "T" shaped grid of metal channels suspended from the overhead framework.
The "tiles" in each cell are made of lightweight materials and snap into place on the grid. Tiles are available in various materials and colors, including metal, wood, plastic, and other materials. Fittings like air grilles, lights, exhausts, and more can be installed in the tile slot. In addition, down lights can also be carved into most tile materials.
A plasterer is needed at some stage in most house restorations and extensions. Every task Paul takes on is guaranteed to be done correctly, whether it's a new construction project or an old-fashioned plaster or lath job. Get a quote or call directly 0415 801 028.
Looking for an affordable plasterer?
Contact Paul for a free quote on your suspended ceiling. With 15 years experience, fully licensed and insured you've got nothing to lose by getting a quote