Your walls are one of the things that people first notice upon entering your home. They can be appealing to the eyes or they can be a real deterrent. That's why it is important to know what affects your wall's appearance and take simple measures to maximise it's freshly painted appearance and prolong its life. Here are some tips to ensure that your wall last the test of time.
#1 Make sure that the wall is well-plastered
Tap the walls for any hollow sound which could indicate a loose plaster. Sometimes you can immediately notice this when there's a crack on the plaster walls. Depending on how loose the plaster is, you can either remove it to plaster it again or you can simply fill up the cracks on the surface surrounding it. Making sure your walls are nice and sound is the first step to ensuring your newly painted walls look great for years. If you're unsure it's best to consult a professional plasterer and get some advice.
#2 Prepare the surface well
Ensuring that your painted wall will lasts starts from the very beginning. Before painting the walls, they should be clean of any dirt, debris, oil, and grease. Failure to do so can result in premature flaking and cracking do to the paint bonding poorly to the wall surface. You also need to check the wall for any signs of water damage. There could be leaking pipes or seepage on the walls that you need to take care of before painting them.
#3 Always use a primer for better paint adhesion
A primer provides a good binding layer for the paint. This greatly reduces the likelihood of the paint flaking or peeling prematurely. Applying a coat of primer on your walls also helps improves the appearance of the wall. It makes the paint visibly thicker after the last paint coat. Before the primer application, sand the walls to thoroughly clean them removing dust, dirt, or stain.
#4 Use the right products
When looking for the products for your wall, you should consider those that will help prolong its life. For example, for wet areas like a kitchen, bathroom, and laundry, make sure you use a paint which is moisture resistant and mould resistant. Make sure that the paints you select are appropriate for the surface you are using them on. Also consider purchasing paints that have a long guarantee period as painting is such a time consuming project that you don't want to do it more often than what is necessary. The main cost associated with hiring a painter is the labour costs so you may as well spend a little extra and have them use high quality durable paints. In the long run going with quality products will be the cheaper option.
#5

Avoid excess humidity

Humidity can lead to mould growth, blistering of paint and even damage to ceilings and walls. There are a lot of ways to avoid excess humidity that you can do inside your home to protect your walls. You can start with ensuring your home is properly ventilated. A lot of our activities like cooking, washing dishes, laundry, or taking a bath can cause moisture formation on walls. This is why the windows should be open to let the air circulate inside. If you can, try installing ventilation that sucks the air with moisture out of the house. Otherwise, you can also purchase a dehumidifier that can lessen humidity levels in a room.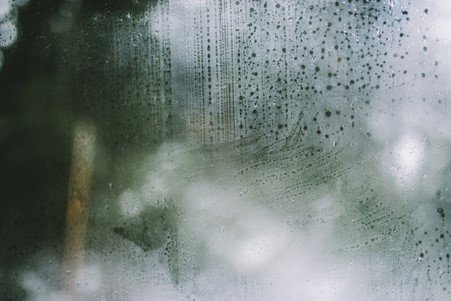 #6

Hire professionals

While you can DIY a paint job, for peace of mind it's often better to hire a professional painter. Often the paint manufacturers guarantees are only valid if applied by a professional painter. So if you intend of having a valid guarantee you've got to hire a pro. Additionally professional painters will often have a workmanship guarantee whereby they will rectify any issues caused due to any negligence or mistakes caused by them during the painting process. Hiring a professional ensures you get the job done promptly, to a high standard and right the first time around.
Follow these tips for great looking walls
Your walls go a long way in helping to create a good atmosphere inside and outside the home. When they are prepared properly, the correct products and procedures are used they can not only last but look great for years and years.
Following these simple steps above, will give you the piece of mind of knowing that your paint job will not crack, peel or fade. On the contrary you can feel confident and assured you won't have to worry about painting your home again for a long, long while.
Get a Free Quote
On your next plastering job, no matter how big or small give Paul a call and he'll give you some honest advice and a fair quote. With 15 years experience, fully licensed and insured you've got nothing to lose by getting a quote