Bulkheads is not necessarily a new feature to homes and work spaces. They are quite common in hotels and reception areas, as they are an easy way to add dynamic light and movement to a space, whilst allowing you to cleanly cover up any unsightly wiring, tubing or air conditioning vents.
So, what actually is a Bulkhead?
In definition, a bulkhead is a section of ceiling which has been 'dropped' or protrudes out. Bulkheads are usually installed to conceal pipes, wiring and exhaust fans or to mask abrupt changes in ceiling heights.
Beyond just covering up things, bulkheads have a lot of aesthetic value.
Aesthetically, bulkheads can have a big impact on a room by adding balance or dimension. In this style of installation the bulkhead is constructed to mimic other geometric shapes within the space.
Bulkheads can be curved, domed or even box shaped.
You'll commonly see modern kitchens with bulkheads that are subtle but add a lot to a space. Designers use bulkhead construction in different ways in modern kitchens, including:
– Spanning over the full kitchen space
– Descending over the kitchen island
– Above the kitchen bench
– Enclosing the space above cupboards
Other modern applications of bulkhead construction include home offices and bedrooms. Textured bulkheads can also create wonderful and interesting headboards.
Plus, bulkheads can even promote better air circulation and climate control within a space.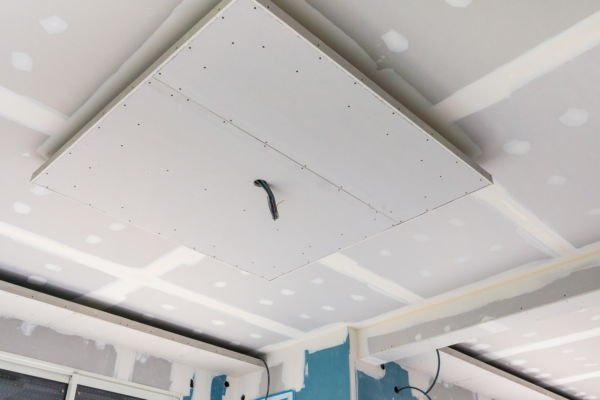 Shadowline Bulkhead Construction
Shadowline Bulkheads are suspended slightly off the ceiling.
These are seen a lot over kitchen islands
This application is great for white, grey or any monochromatic spaces.
As it is suspended, there is a gap between the ceiling and bulkhead creating a natural shadow.
This adds wonderful dynamic to a space.
Bulkheads with a Texture Element
Popular with interior designers, different textures are used in the construction of the bulkhead to stand out against ceilings and walls.
Some applications include textured tiles or vinyl, with the most common being wood or timber.
Wood or Timber slats can add a wonderfully natural aesthetic while still keeping a space fresh and modern.
Light Trough Bulkhead Construction
These varieties of bulkheads allow you to mount lighting or even some fake foliage within the gaps.
Bulkheads can be incredibly striking when paired with carefully planned indoor lighting. These are great to bring vibrancy and light to a darker space.
We recommend making use of LED lights within your bulkhead as they are more energy efficient.
You can add natural lighting which will compliment your space, or add coloured lights for a more vibrant, contemporary feel.
Double Step or Multi-Levelled Bulkheads
You can also construct your bulkhead to have a few layers or steps.
These work especially well in conjunction with lighting.
This application can also create the illusion of height in a space.
Dome Shaped Bulkheads
These bulkheads are hemispherical or semi-spherical in shape and are used quite often in foyers or larger spaces.
This

offers quite a classic and romantic aesthetic to a home.

This application of a bulkhead also works really well above chandeliers to help draw the eye towards the chandelier.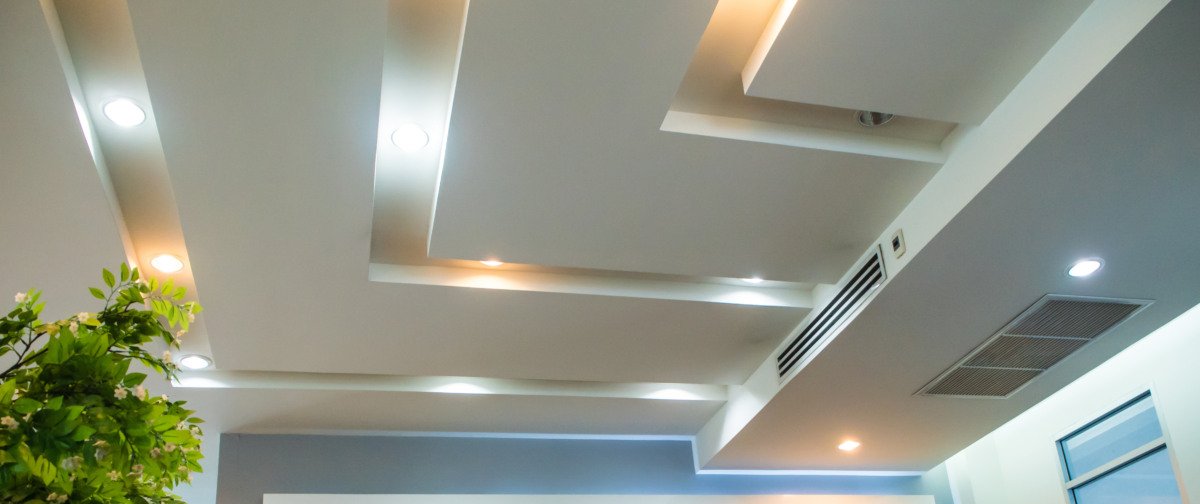 With so many modern applications, your bulkhead really does not need to be a basic, bland cover up within your home. Adding textures and lighting can completely transform your space, not only in your kitchen but anywhere in your home.
Whether starting your bulkhead construction journey or considering renovating an existing structure, be sure to seek out expert advice from an experienced bulkhead plasterer to find the perfect solution for your space.
How much does it cost for a bulkhead in Sydney?
Wondering what it would cost to have a feature bulkhead constructed in your home?
It all depends on the size and complexity of the Bulkhead and the state of the building. As with any construction job, the larger more elaborate bulkheads will be more costly both in terms of materials as well as labour. Having said that many customers are surprised at how much of an impact a well crafted bulkhead can have on the aesthetics of a space, turning a seemingly dull space into a striking, contemporary unique space, making the cost well worth it.
The exact answer to this question is one simple call away.
Give Paul from Paul's Plastering a call for an obligation free consultation and quote.