When conducting any major home renovation, you'll be certain to face the decision of "what building material should I use to line my interior walls?"
There are many modern building materials available which can be used to line interior walls and ceilings. Cement sheeting, plasterboard, timber, composite lining boards, pvc sheeting, and solid plastering are but a few options available to you.
Researching the pros and cons of each can be a confusing and time-consuming task so we thought we'd save you the hassle let you know why plasterboard is the best option in the vast majority of home renovations. Keep reading to find out why.
What is plasterboard?
Plasterboard also known as drywall, wallboard, gypsum board and Gyprock (a leading manufacturer of plasterboard in Australia). Plasterboards are produced in a variety of dimensions the most common board size being 2400mm x 1200m x 13mm. They feature a gypsum core sandwiched between two heavy sheets of paper. They are the most common building product used the interior walls and ceilings in residential and commercial buildings across Australia.
Why is Plasterboard the best wall and ceiling liner?
It's very versatile
Plasterboard is so versatile and can be used for almost any interior lining application. Standard plasterboard is resistant to fire and has great thermal and acoustic properties. You can also purchase a variety of specialized plasterboard with unique properties including
• Flexible plasterboard for use on curved walls and ceilings
• Moisture resistant plasterboard for use in wet areas such as bathrooms, kitchens and laundries
• Impact resistant plasterboard for use in commercial applications
• Sound-proof plasterboard for use in home theaters or in noisy areas
• Fire resistant plasterboard for use in areas with greater fire hazard and commercial applications
Quick and easy installation
Unlike wet plastering, which was common in Sydney homes in the past, plasterboard can be installed very quickly and easily. A experienced team of plasterers can complete an entire home can be completed within a couple of days.
Low cost
In addition to the actual sheets of plasterboard being very cost effective compared to alternative products, the speed of installation means that labour costs are also relatively lower than alternative interior lining products.
Easy to repair
It's inevitable that at some stage your interior walls will encounter a dent, ding or hole. Plasterboard walls are fairly easy to repair. Minor repairs can be performed by any competent DIYer, check out our article on repairing plasterboard walls for more information. Larger wall or ceiling repairs can be expertly repaired by an experienced plasterer.
Environmentally friendly
Plasterboard is constructed from green or recycled materials. It's a lightweight material so the transportation costs and associated carbon footprint in relatively low. Used plasterboard can also be easily recycled ensuring the environmental impact of the building material is keep to a minimum.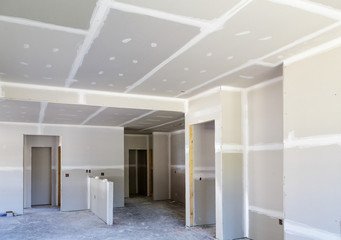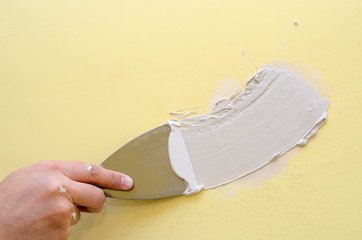 As you can see there are many reasons why plasterboard is the most popular product for lining interior walls and ceilings in Australian homes and commercial buildings. For the vast majority of cases plasterboard will be the choice material to use. Get in touch with us for a free quote on your current or upcoming renovation, extension, or new build project.
Get a Free Quote
On your next plastering job, no matter how big or small give Paul a call and he'll give you some honest advice and a fair quote. With 15 years experience, fully licensed and insured you've got nothing to lose by getting a quote