What is decorative Plastering
The ancient Greeks were the first to decorate interiors with intricate mouldings and plaster columns. Decorative plaster, also known as plasterwork, is a traditional technique in which decorative designs are placed directly into an interior or exterior surface using a durable plaster.
Decorative plastering is typically seen in an ornate wall or ceiling mouldings, although it can create almost any design or finish. Decorative mouldings were a common design feature throughout most of Europe in the 17th century. Italian artisans were known for their expertise in plasterwork.
For centuries, people used wall art made of decorative plaster to provide texture to the otherwise flat wall to get the desired visual effect. In addition, relief and bas relief images become substantially less expensive as a result of decorative plasterwork.
Traditional plasterers are a rare breed these days, but they are the people you need to hire if you want to properly repair plaster in your heritage home or create plaster mouldings from scratch for your new home.
Plasterwork can be moulded into various creative, artistic designs, from simple lines and ridges to delicate floral patterns to provide visual depth to a wall. In addition, plaster-covered walls were designed with ornate plasterwork, which adds to their charm.
The following are some examples of ornamental plaster.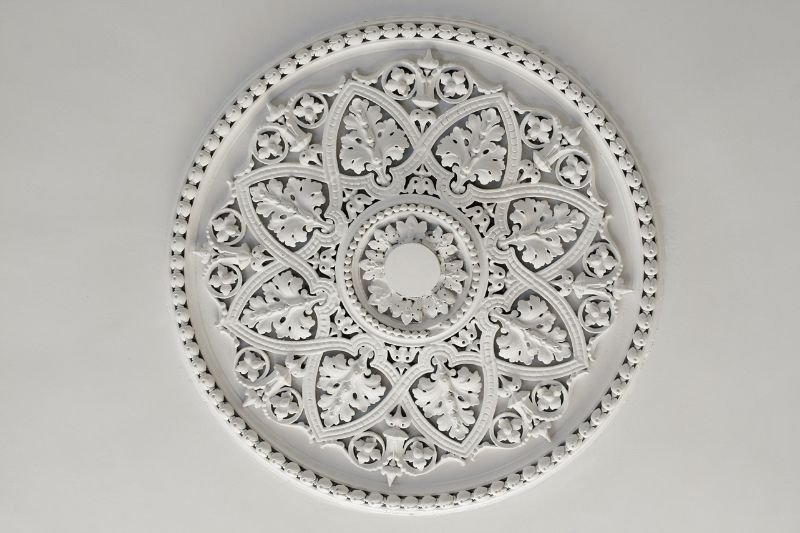 Ceiling rose
Ceiling roses were initially designed to protect the ceiling from charring caused by candle smoke. However, ceiling roses are now primarily decorative, typically serving as a visual focal point to hang a light or fit a chandelier.
Ceiling roses give a beautiful feature to the ceiling and can complement other decorative plasterwork on the ceiling. Ceiling roses are used as a decorative item and a fantastic way to conceal unattractive junction boxes and wiring of ceiling lights.
Ornamental cornice
Cornices are a broad term for any horizontal decorative moulding or repeating pattern, most widely known as "crown moulding." Cornice comes from the Italian word for "ledge." Aside from their artistic significance, cornices are used for more practical purposes.
They are also used in creating a decorative transition between the wall and ceiling and covering structural joints. Rounded, stepped, dentil, bevelled, and elongated styles are common forms of cornices. They can include elements such as foliage, animals, and other themes. Large plaster cornices also encircle doorways and windows, making them stand out in the room.
Picture rails
A picture rail is a thin strip of horizontal moulding. You'll usually find one in an old house, and it is an interesting architectural detail. But aside from being an excellent addition to your walls, picture rails were created for use on plaster walls so that you wouldn't damage your wall by hanging photos or artwork.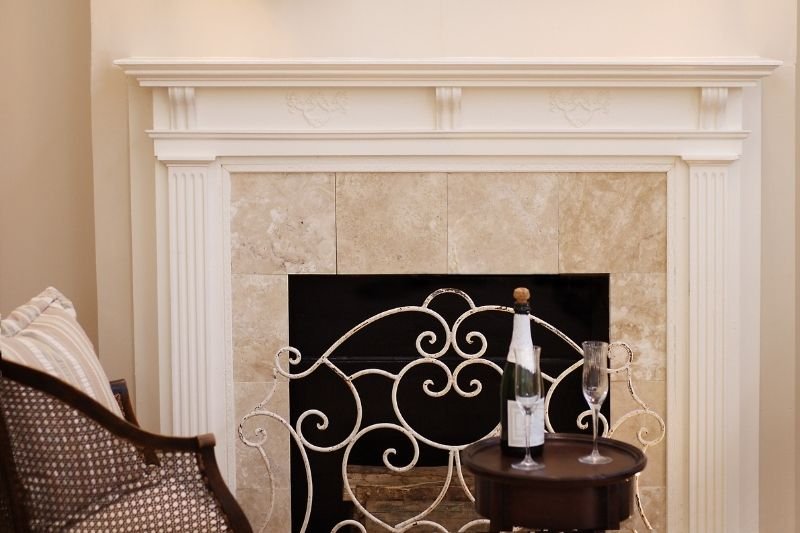 Mantle
A mantel is an excellent focal point in a family room, living room, or dining room. Faux column reliefs on either side, accent moulding, and plaster decoration above the fireplace are typical embellishments.
Fireplaces are adorned with big elaborate mantels and artistic plasterwork designed to focus the attention on the fireplace.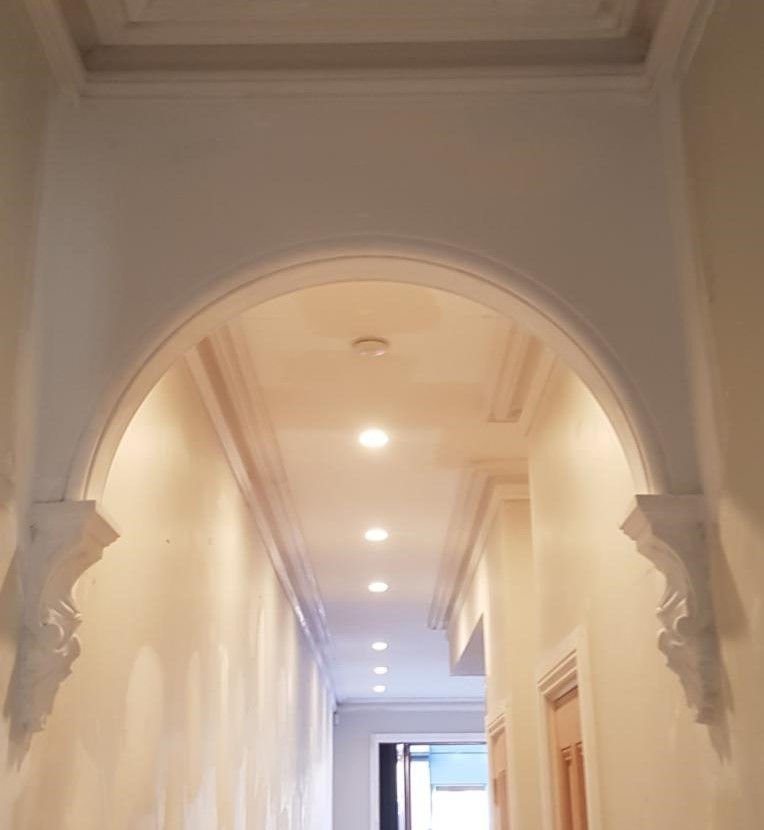 Archways
Modern decorative arches are similar to how arches were created in ancient times. Its central stone replicates the once-crucial keystone that held other stones in the arch in place. The interior of the arch may be flat or curved, depending on the space's aesthetic direction.
Additional embellishment, such as cornices at the base or relief, may be used on the arch. Arches are a beautiful way to enhance your area. However, they also serve practical purposes such as concealing unattractive structural supports, breaking up long halls, and connecting rooms without using doors.
Chair rails
A chair rail is a decorative plaster that is placed around the perimeter of a room's interior wall and usually at chair height. Chair rails are commonly placed in the dining room. While it can be highly decorative, most are designed as rectangular molding.
Most people think of chair rail as a form of trim that keeps chairs from rubbing up against walls. It provides decorative appeal to a room and protects plaster walls from the back of a wooden chair.
Ceiling panels
Decorative ceilings were trendy throughout the late Victorian era. Borders, cast-plaster ornaments, corner fans, corner treatments, a centre rosette, a freehand painting, stencilled design, or even a mural adorned even ordinary residential ceilings.
Usually, the taller the ceiling, the more ornate the decoration. Ceiling Panels are crucial, especially with main rooms with high ceilings. Placing ceiling panels can enhance your space.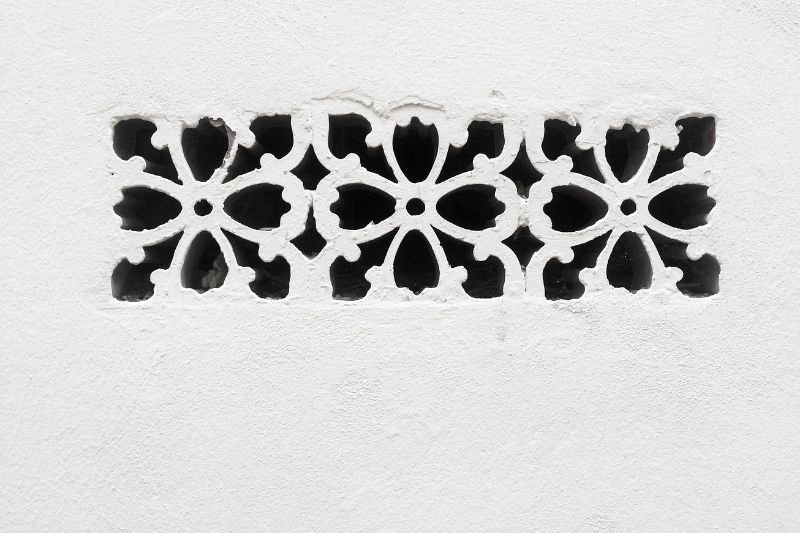 Vents
Vents aid in the regulation of airflow. Vents are found on sidewalls, ceilings, or even the floor. They are constructed of metal, plastic, or wood and can be customized in various designs and styles, even imitating old decorative vent covers. They are used to conceal a hole in the ceiling or where an air duct enters the room.
Engage a Professional Plasterer Today
You can engage the service of professional contractors who have experience in installing various sorts of decorative plastering. Paul's plastering can help you with your wall, ceiling, and cornice requirements. You can always count on honest service, high-quality craftsmanship, and reasonable pricing. That's why customers say that he's the best plasterer in Sydney.
Looking for an affordable plasterer?
Contact Paul for a free quote on your renovation or repair project. With 15 years experience, fully licensed and insured you've got nothing to lose by getting a quote