Painting and decorating the walls of a home is not a new trend, feature walls have long held their stance as design elements that tie a room together. Adjacent to these celebrated walls is a design feature of a home that we often overlook: the ceiling.
Your home's ceilings are as critical as the rest of the structure but aesthetically go unnoticed unless there is something wrong with them such as peeling paint. Ceilings can be a decorative feature of a home too, making it a subtle yet complimentary design element to the rest of your home. Learning about different types of ceilings materials and textures available to you in the planning stage of building or renovation may give you that design feature you're looking for to tie it all together.
Textured ceilings are commonly found in heritage style homes across Sydney, with lavish decorated cornices, detailed to a T. If you have a new ceiling or a ceiling that you want to change the look of, it is possible to install a dropped ceiling to conceal the existing ceiling and install your new textured ceiling, especially if your home has vermiculite ceilings, a suspended ceiling is a very cost effective way to have a fresh new ceiling.
Some design sources may say that decorated or textured ceiling makes a space look smaller or can easily date a building. But when done tastefully to compliment the rest of your home, textured ceilings can look incredible. A standard, smooth ceiling will never go out of fashion, but you may have the space that would suit a textured ceiling.
Not All Textured Ceilings Are Good Options
There are a wide variety of ceiling texture options on the market. Ceiling textures come in a wide variety of styles, from traditional to ultra-modern. Some textured ceilings elevate a room, whilst others date it.
Vermiculite Ceilings
Vermiculite ceilings, sometimes known as popcorn ceilings, are a type of textured ceiling are applied by spraying on a textured finish. Commonly removed or covered, this is a type of textured ceiling that has become unpopular due to its appearance as well as the common occurrence of asbestos in the spray compound used to create the texture. Most homes seek to remove or cover this textured ceiling by constructing a suspended ceiling. Find out more about how to get rid of your popcorn ceiling here.
Decorative Ceiling Textures
Stipple Ceilings
A roller and a slap brush can be used to achieve this stipple brush ceiling pattern. This textured finish is an excellent option if you have dents, holes, or uneven surfaces on your ceilings. However, this texture is not suitable for a do-it-yourself project as it requires skill to reach a good outcome with this. If you are inexperienced, your ceiling may appear sloppy due to the thick or uneven texture. The finish of a stipple ceiling is critical in whether this design feature elevates the look of a home or if it simple dates it.
Hawk and Trowel Textured Ceilings
As the name implies, a hawk and trowel are required to complete your ceiling. This method of texturing a ceiling result in a rougher, natural aesthetic that can be very complimentary to certain design features. Again as with the stipple ceilings, it would be worth it to get a professional plasterer to construct the look of this ceiling as the difference in finish between a professional and a DIY is stark.
Smooth Classic Ceilings
Even if certain users prefer alternative texture options, ceilings with a smooth texture are the most popular option. Flat ceilings have a classic look that never goes out of style. It's less expensive than other textures and doesn't require as much skill to complete. Smooth ceilings are the simplest to install and may be used in any room. However, when there are many imperfections in the construction, additional sanding and layers are needed to cover construction flaws.
Timber Panel Ceilings
This type of textured ceiling involves installing timber panels onto an existing ceiling. A word of caution: do not try to install this onto asbestos sheeting as this will make asbestos airborne and is a health risk. Instead you could create a false ceiling and install the timber onto plasterboard without the health risk. While you're at it, why not install down lights and cover all your utilities in the space between the existing ceiling and the suspended ceiling. This look can then be painted white, or whatever ceiling colour your design requires, it adds a subtle textured look with a quaint feel.
Victorian Stucco or Plaster Ceiling Rose
A distinctively stunning textured ceiling is the Victorian Stucco or plaster ceiling rose style. We've all seen this texture, in heritage buildings whether commercial function centres or stunning homes in older areas. If you have this ceiling and are looking to renovate your house, consider restoring this ceiling rather than hiding it under a suspended ceiling. It is a classic look which requires skill to restore, the finish is definitely worth getting a professional renovation plastering service involved with its restoration.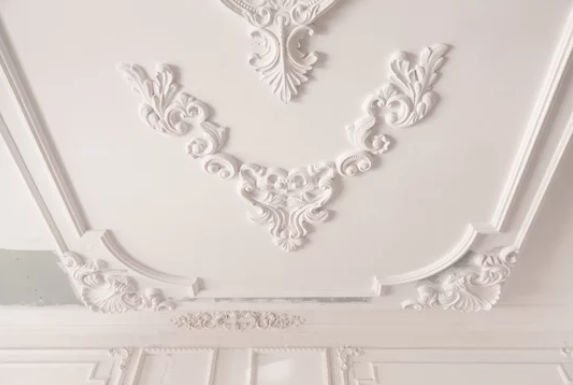 A textured ceiling may be the design feature that your renovation needs to tie it all together and get that 'wow' factor when you're done. Especially if you have an older heritage style home that you're renovating, consider restoring the Victorian Stucco texture to celebrate the caliber of home you have. Textured ceilings have the best outcome when done by a textured ceiling plasterer, this is because it required a lot of skill and experience, as well as the right tools to get an even, consistent, and stunning outcome for your textured ceiling.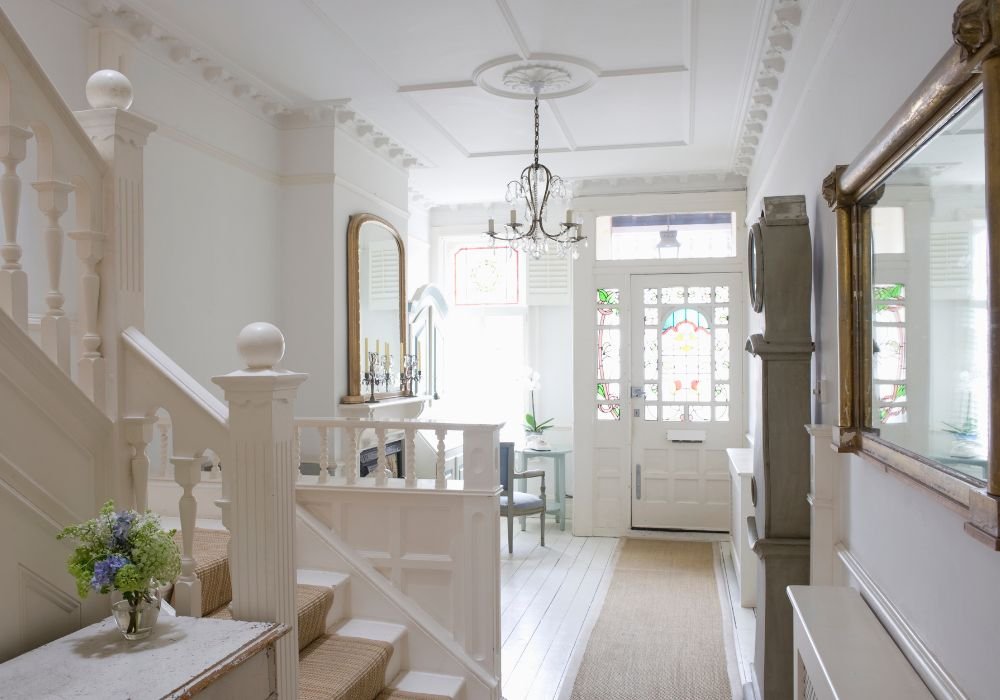 Get a Free Quote
On your next plastering job, no matter how big or small give Paul a call and he'll give you some honest advice and a fair quote. With 15 years experience, fully licensed and insured you've got nothing to lose by getting a quote